Pricing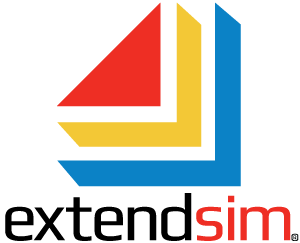 This pricing is for new ExtendSim licenses. To upgrade an existing ExtendSim license, go to Upgrades.
Individual and some Specialty ExtendSim licenses may be downloaded from the ExtendSim Store. Request a quote for Floating, Node-Locked, ASP, and OEM licenses. All ExtendSim licenses (with the exception of the Student and Analysis RunTime versions) are subject to annual maintenance and support fees - the first year of which is included in the software purchase.
download pdf of this price list

---
Price
Windows
Part No.

---

ExtendSim Pro
Individual License
$4995 each
W113-PRO
Maintenance & Support Plan
$899 per year
W113-MPR
Floating License
$8790

per concurrent user

W223-PRO
Maintenance & Support Plan
$1758 per user per year
W223-MPR
Node-Locked License
$9990 per computer
W233-PRO
Maintenance & Support Plan
$1998 per year
W233-MPR
ExtendSim DE
Individual License
$3495 each
W112-XDE
Maintenance & Support Plan
$699 per year
W112-MDE
Floating License
$6119 per concurrent user

W222-XDE
Maintenance & Support Plan
$1224 per user per year
W222-MDE
Node-Locked License
$6990 per computer
W232-XDE
Maintenance & Support Plan
$1398 per year
W232-MDE
ExtendSim CP
Individual License
$995 each
W111-XCP
Maintenance & Support Plan
$199 per year
W111-MCP
Floating License
$1790 per concurrent user
W221-XCP
Maintenance & Support Plan
$358 per user per year
W221-MCP
Node-Locked License
$1990 per computer
W231-XCP
Maintenance & Support Plan
$398 per year
W231-MCP

---

Analysis RunTime
Run and use models for experimentation, optimization, and analysis
Individual License
$495 each
W510-ART
Floating License for Analysis RunTime
$990 per concurrent user

W520-ART
ASP License
Propagate the power of ExtendSim to others


Note: This fee is payable on an annual basis. Pricing is based on the number of instances of ExtendSim needed to run simultaneously.

$5,000
for up to 5 instances

W510-ASP
$10,000
for up to 100 instances

$25,000 for unlimited instances

OEM License
Embed ExtendSim power in your application
Pricing starts at $50,000
W510-OEM
ExtendSim Student (note: talk to your professor about discounts on the Student version if your university is an ExtendSim Adopter)
Individual User
$50 each
W103-STU

---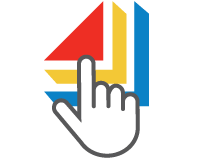 Not sure which ExtendSim package is best for you?
Check the ExtendSim Product Advisor.
Payment can be made by Visa, MasterCard, American Express, and Discover Card. Please supply credit card number, card's security code (3- or 4-digit security code), expiration date, and cardholder name.
All prices posted on this web site and payment is to be in US dollars.
For purchase orders, please contact Imagine That Inc.
For all payees outside the United States
YOU ARE RESPONSIBLE for paying all duties and taxes.
Wire transfers are NOT accepted.
Software
Once your activation key has been purchased and used, the software cannot be returned. ExtendSim may be evaluated at no charge before purchase for 30 days with the Trial versions of ExtendSim.
Training

Up to 14 days before the course starts - Full refund

One to 13 days before course starts - $500 cancellation fee

No show or no advance cancellation - No refund

Imagine That Inc. reserves the right to cancel training up to 14 days before the course starts.