ExtendSim Products

ExtendSim consists of a full range of tools for any type of simulation. No matter how you want to use ExtendSim - building models, running models, analysis, etc. - there is a license that will fit your needs.
There are ExtendSim licenses for building, experimenting with, and analyzing models - Model Developer Editions - and more specialized licenses designed strictly for running models, analyzing models, or for use as a learning tool. Figure out which license might work best for you based on how you intend to use ExtendSim by visiting User Types.
---
Model Developer Editions
Create, use, and interactively run models, build custom interfaces and components, exchange data with and control/by controlled by other applications.
Each Model Developer Edition (MDE) ExtendSim product has the same core set of capabilities. In them you can create and build:

Models and interfaces, change values and settings, run simulations and animations, perform experiments, do analysis and optimization, save and export results.

Models to share with others to use in the Analysis RunTime, Player RunTime, ASP, Student, and in other MDE versions of ExtendSim.

Custom blocks and libraries.

Available for purchase through the ExtendSim Store or as a free 30-day trial.
Available packages:

Continuous Process Modeling

A robust set of core features plus specialized constructs for modeling continuous processes.



Discrete Event Simulation

Adds a comprehensive message-based discrete event architecture and capabilities to ExtendSim CP.

Advanced Simulation Technologies

Adds capabilities to ExtendSim DE that go far beyond the typical continuous or discrete event capabilities of other simulation applications.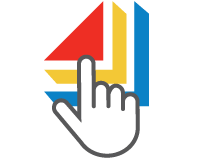 Not sure which package might work best for you? Try the ExtendSim Product Advisor.
MDE packages are available as Individual, Floating, and Node-Locked Licenses.
---
Specialized ExtendSim Products
RunTime Licenses
Sidekicks to the Model Developer Editions (MDE), specialized ExtendSim products allow you to experiment with, optimize, or run analysis on models built in an MDE.


Analysis RunTime -- The ExtendSim Analysis RunTime license is a cost-effective way to access advanced ExtendSim functionality, without having to purchase the full version of ExtendSim. Like the Player RunTime, you can run and change models, but with the Analysis RunTime you can save changes you make and export the results to other ExtendSim models or other applications for further analysis. ExtendSim Analysis RunTime is only available through the ExtendSim Store.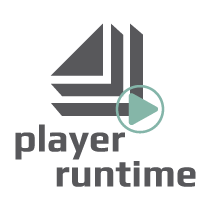 Player RunTime -- Run ExtendSim models and view results. (Available late 2019)
---
Other Products
Support Plans and Custom Licenses
Supporting and proliferating ExtendSim, other ExtendSim products enhance your modeling experience.

Annual Maintenance & Support --

Maintenance and Support Plans (MSPs) are annual plans that are required for all ExtendSim products except Trial, Analysis RunTime, and Player RunTime.

ASP (Application Service Provider) --

Enter data and obtain simulation results on your computer, tablet, or smartphone. Linking a user-defined form with ExtendSim ASP, web-based analysis is easier than ever to access regardless of whether or not you have any simulation experience. This cloud-based, self-hosted version of ExtendSim allows you to provide access to the full functionality of ExtendSim via an intranet or the internet without having to deploy the application to end users.

OEM (Original Equipment Manufacturer) --

The OEM (Original Equipment Manufacturer) license is for system builders who want to embed the simulation power of ExtendSim or ExtendSim technologies within their own applications. This license gives you the customized right to use and/or sell your product bundled with ExtendSim or ExtendSim technologies under your branded name. Please contact Imagine That Inc. for a personalized quote based on your intended usage.