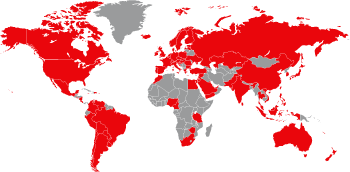 ExtendSim simulation tools help keep students worldwide engaged through inventive uses of technology that make learning not feel like learning while preparing students with real-world skills critical for success.
Flexible licensing options designed to fit your learning environment include ExtendSim for students, educators, researchers, and for entire labs and classrooms.
---
Eligibility for academic discounts
If you are a member of an accredited institution purchasing ExtendSim for instructional or research purposes in an educational environment, you're eligible for these plans. ExtendSim products purchased under any of these plans may not be used for commercial purposes, such as consulting or research that is subsidized by a private or government enterprise. Projects are typically considered non-commercial if the simulation results are made publicly available. If some type of financial benefit results from simulation, fairly, you should pay market value. Educational software may not be used for commercial, professional, commercial training, or other for-profit purposes. Such uses are in violation of the ExtendSim License Agreement.
Imagine That Inc. reserves the right to determine whether license use qualifies for the academic discount.
Prices .
Prices listed here are for new ExtendSim Academic licenses and are subject to change without notice. This pricing and some packages are not available in Europe, Scandinavia, Finland, China, Hong Kong, and Macau -- contact your local distributor. Export restrictions apply. Please see our terms of payment.
* To purchase from the ExtendSim Store and utilize the academic discount, please contact your instructor or Imagine That Inc. for the appropriate discount code.
Package Descriptions & Pricing