Sometimes a jump start on a project is all you need or maybe you just want to bring an expert in to build your entire model. We are fortunate to have an elaborate pool of certified ExtendSim consultants who can provide exceptional solutions to even your stickiest situations.
Each of these ExtendSim Consultants provide their customers with full solutions from model building, to pre- and post-sales support, training, implementation, and customization. They work closely with Imagine That Inc. so customers maximize their return on investment in ExtendSim solutions. Members of the Imagine That Inc. Consultant Program commit significant time, resources, and expertise to provide customers with the best quality services and support
Please contact these firms directly for information on their services.
These companies are not affiliated with Imagine That Inc. nor do we make any guarantees regarding projects with these Consultants.
---
James Dailey & Associates - Minneapolis, MN USA
Large Job Shops, Manufacturing, and Supply Chains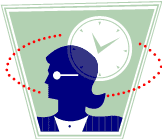 James Dailey & Associates is an independent resource for ExtendSim modeling services and custom block development. Partnering with 15-year ExtendSim veteran Lynn Scheurman, their portfolio includes simulations of large job-shop, manufacturing, and supply chain processes for a wide range of corporate clients. James' block development background includes a custom supply chain library and data architecture that is used by a number of other ExtendSim modelers. Lynn's development efforts date back to ExtendSim 3, with expertise in the wood products and defense industries. This team has a proven knack for designing well organized and understandable models, and their efficient services are available at freelance rates.
---
FrontWay AB - Norrköping, Sweden
Pulp and Paper Mill Processes

ExtendSim consultant since 2005 (formerly known as Millmac AB), FrontWay AB has expertise in the following areas:

System solutions for pulp and paper mill modeling.

Building finishing department, logistics, and other manufacturing operation models for the pulp and paper industry.

Integrating ExtendSim with other applications.
FrontWay AB is also an ExtendSim Expert Solutions Provider of ExtendSim modules for the pulp and paper industry.
---
Grayrock & Associates, LLC - Phoenix, AZ USA
Simplifying and Managing Complexity, Team Analysis and Decision Making, Discrete Event Modeling and Breakthrough Discoveries

Grayock & Associates, LLC provides people or soft skills and technical or problem solving skills. In this way they can transform a dysfunctional team or business unit around quickly. They have created their own unique DAM Thinking construct that has proven highly effective. Plus use Tony Robbins and Bob Proctor tools and techniques as well as Tribal Leadership constructs to quickly create highly collaborative teams centered around innovative breakthroughs.
On the technical side, GrayRock has come to believe that modeling needs to be at the core instead of the intricate and confusing process maps that Lean and Six Sigma exposes. In this way the proper metrics, data, and problem solving tools can have the fastest most beneficial effect on the technical part of the business problem or opportunity. GrayRock is unique that they tackle the people side (DAM thinking) and the technical side simultaneously, and use projects to blend everything together and get results fast.

GrayRock's strength lies in its expertise in manufacturing operations, data collection, data analysis, and defining and translating problems into business opportunities that can be realized quickly. Their intent is to always focus on small, yet complex models that provide new powerful insights where the resulting decisions and new policies have a powerful impact to a business.
businessagilitysolutions.com
---
Peter Humphreys Pty Ltd - Rush Creek, Queensland, Australia
Solutions with Integrity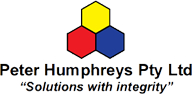 Peter Humphreys Pty Ltd. is a company that applies mathematics to the real world through provision of custom solutions. The company has a focus on the mining industry. Key areas of services provided include:

Operational and financial modeling

Planning and scheduling tools

Transportation networks

Logistics

Market forecasts

Cost / benefit analysis

Process efficiency and optimisation

Risk management tools
---
Insight Acumen - Brisbane, Queensland, Australia
Advanced Modeling and Simulation, Decision Support, System Improvement, Mentoring

Insight Acumen is a niche, professional services company providing operations analysis, decision support, advanced systems modeling and simulation. Whether your problem involves a current system that needs improvement, or a 'blue sky' project that has not yet been built, Insight Acumen can build a model as a proving ground for experimentation and 'what if' sensitivity analysis. Working closely with domain subject matter experts, IA can use process models to quantify the impact of changes, and the benefits of potential system improvements. In addition, decision makers have the benefit of robust system analysis to complement their existing decision support tools. Insight Acumen staff have extensive experience in the Defence and aerospace realms, plus the skills required to support many other industry types.
---
KROMITE LLC - Lambertville, NJ USA
KROMITE LLC was founded to provide independent and unbiased support for tough decisions in the life science industry.
KROMITE's team, located in North America and Europe, possesses unparalleled expertise in scenario analysis and decision-making. From years of working for biotech, medical device, agricultural and pharma companies, KROMITE consultants command intimate knowledge of the terminologies, organizational roles and responsibilities, product development processes, common deal term structures, and organizational decision making processes, which allows their clients to rely on them as a partner and external expert.
---
1Point2 - Seyssinet-Pariset, France
Manufacturing, Transportation, Chemical & Packaging Lines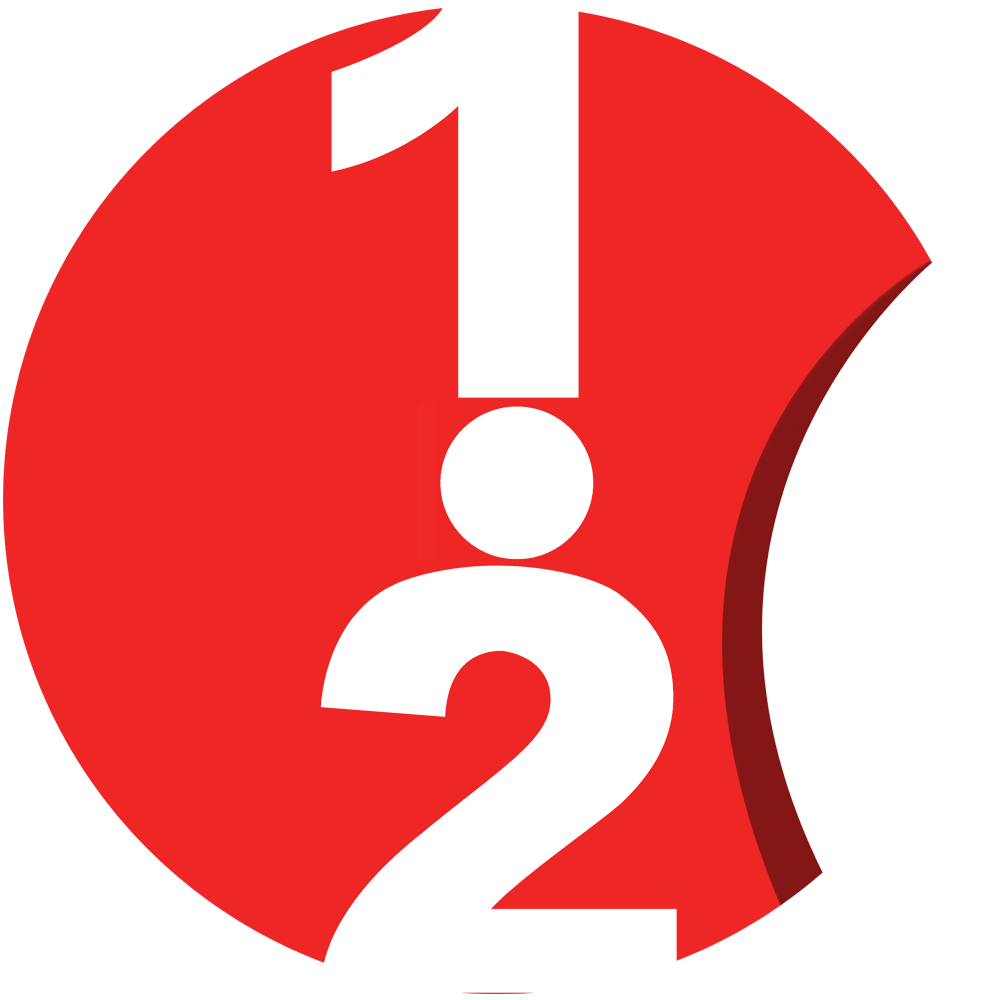 Since 1989, 1Point2 has distributed ExtendSim (in both French and English) and ExtendSim-related tools in France and other European countries. They provide simulation courses, seminars, and services for the industrial and scientific community, based on applying ExtendSim to numerous industrial problems. Specializations include simulation for chemical processes, Kanban loop sizing, ExtendSim and Excel data links, and custom block coding. They described their views on simulation in "Gestion de flux en enterprises - modélisation et simulation", by JF Claver, J. Gélinier and Dominique Pitt, Editions Hermes, 1996 Paris, France.
Depuis 1989, 1Point2 accompagne l'entrée dans l'industrie des techniques de simulation de flux par des prestations de services et d'études, des logiciels et des formations. 1Point2 distribue et utilise ExtendSim (Version Anglaise & Française) dans des domaines variés allant de la modélisation d'ateliers à l'optimisation de chaînes logistiques. 1Point2 est présent dans tous types d'industries,le monde de la santé, les services publics, l'enseignement et la recherche.
---
OpStat Group - Ridgefield, CT USA
Six Sigma and Lean for Pharmacological and Biological Manufacturing

OpStat Group has improved operational performance for companies in manufacturing, logistics and supply chain using a best practice methodology and ExtendSim models for analysis. They use ExtendSim in six sigma and lean manufacturing programs to pre-test process changes, which have enabled their clients to realize significant inventory, cycle time, and service level improvements.
OpStat licenses models specifically for pharmaceutical and biological manufacturing, which include all product forms, rules for processing, sterilization, cleaning and regulatory requirements. They provide models and training for client teams to analyze capacity, process improvement, and test validation plans. The OpStat clinical trials model is used to manage the supply of materials for planned and actual patient recruitment during a clinical trial phase.
---
Parsons - Huntsville, AL USA
Defense, Intelligence, and Homeland Security
Parsons is a system engineering and advanced technology company with offices located throughout the United States. Parsons provides world-class technical products and services to defense, intelligence, and homeland security sectors of the federal government as well as commercial sectors.
Modeling and simulation is a Parsons core capability; over the past 25 years our engineers and analysts have developed simulations to analyze, plan, and design small to large scale systems for government and industry. From the highest levels of systems to the lower levels of individual components, modeling and simulation provides a tool to look at the future. Parsons' work with missile defense, building capabilities that have never existed before, has led us to become expert in the application of modeling and simulation for analysis and visualization.
Parsons has developed and delivered ExtendSim models and simulations for more than 15 years to a diverse set of customers, providing custom designed applications for the user. Our goal is to provide tools to aid decision makers with the ability to predict and assess with confidence existing and future system designs, reducing project risks and uncertainty.