Moving products and materials isn't as easy as it once was. Globalization has dramatically impacted the way companies do business. Consumers want products faster, and the marketplace is under pressure to meet those demands. So it is imperative organizations operate at maximum efficiency to remain competitive and profitable.
Simulating your strategy with ExtendSim makes sure everything and everyone gets where they need to be when they need to be there.

During a major rehabilitation project for a railway tunnel in southern Norway, capacity of the railway's track was scheduled to be reduced, plus velocity restrictions enforced in certain parts of the tunnel. DNV Asset Integrity Management performed a regularity and capacity study to investigate whether the new capacity and velocity restrictions would cause major problems for the operation of this busy part of the railway system. Based on the ExtendSim model created, DNV was able to give the railway operator detailed advice on whether the solution was feasible for the refurbishment period and how details should be solved to minimize disturbances.

Over-utilized inventory locations at one of its grocery products facilities was causing problems with Hormel Foods Corporation's product flow. Product mix and number of supply items had grown creating an imbalance in storage locations for the inventory. Inputing data from a sampling of time, they used ExtendSim to model the different systems that were supplying and demanding material from bay locations at various rates, quantities, and shifts of operation. Hormel was able to determine the best alternative solution while verifying adequate inventory turns, minimizing equipment and material handling costs, and meeting capacity requirements.
Following a scoping study which identified a range of transportation options, high level pit-to-port models of the Matthews Ridge Manganese Project in Guyana, South America were simulated in ExtendSim. The purpose was to address critical strategic questions, such as dredging requirements (both in the transporting river and near shore), the need for navigation aids for night time barging, plus barge/tug fleet size requirements. In addition to resulting in multi-million dollar savings, the model assesses a range of trade growth scenarios.
Using ExtendSim to build virtual integrated (operations and logistics) models that consider all physical intermodal processes to measure the actions, effects, and responses within a system, WorleyParsons is able to validate design, assess sensitivities, and quantify operational risk to project - not just local risks to each process, but all interconnected risks through the logistics chain. Their models improve the quality of decisions, identifies bottlenecks, and assists with investment strategy for their clients by providing quantitative decision support and systems analysis through discrete event simulation. Their quantified recommendations have positively impacted client operational design to the order of tens of millions of dollars.
Logistics, Supply Chain, and Transportation Modeling with ExtendSim
Acquisition, sustainability, integrated logistics, collaborative supply chains, scheduling, service level, performance measurement, risk management, and process optimization.
Global logistics management.
Efficiently integrate suppliers, factories, warehouses and stores so that merchandise is produced and distributed in the right quantities, gets to the right locations and at the right time, and while minimizing total system cost.
Six Sigma/Lean initiatives.
Emergency planning.
Airport baggage and terminal operations modeling.
Help determine the optimal level of safety stock and cycle stock for supply chain processes.
Monitor freight movement to determine operational efficiency and rationalize planning decisions
Logistics of container handling to improve system efficiency.
Pit to port mining supply chain simulations.
Impacts of regional urban development patterns on the performance of transportation infrastructure are being evaluated with ExtendSim.
---
Who is Using ExtendSim
DNV GL modeled a liquefied natural gas (LNG) supply chain in ExtendSim to determine the feasibility of an entire supply chain (gas→LNG→ship load→gas market). This complex case study examined this transport chain with regard to its export market and the number and type of ships. Details included the availability of an offshore installation (including the mobilization of vessels), an LNG onshore plant, plus shipping and regassification.
Baosteel Technology Center/Automation Institute, the largest iron and steel company in China and a global 500 company, used ExtendSim in a melt iron transportation logistics analysis project. This was the first discrete event simulation project Baosteel built with an off-the-shelf commercial tool. Edgestone Information Technologies Co., Ltd. teamed with the Baosteel Technology Center to lead the project in modeling and analytical experiments producing meaningful results in their capacity expansion evaluation project. Baosteel is impressed with the scalability of ExtendSim and the results of this project.
Huegin Consulting Group created a dynamic simulation of a Fly-In Fly-Out aviation network for a global Gold Mining company designed to help quantify and assess the relative likely performance of different aviation charter tenderers in terms of passenger movements and cost.
Worley Parsons created a supply chain simulation of a complex logging operation in New Zealand focusing on its port operations to assist in assessing throughput improvement options. This project undertook significant historical data modelling to create a robust, stochastic truck and docket arrivals generator that feeds a detailed port-side storage and log handling simulation. The simulation enables future annual target throughput to be defined, and from this, a realistic logging and shipping operation is simulated. It enables detailed quantitative assessment of the likely impacts of alternate business improvement options. This model uses ExtendSim's Advanced Resource Management capability in an a pseudo-object oriented model architecture.
BP Amoco used ExtendSim to simulate seasonal variations in their pipeline and for the tracking of inventory. Their combined continuous and discrete event model looked at the effects of fleet changes, tank storage, and pipeline. It modeled loading and unloading procedures as well as ballast water treatment.
Wagner SprayTech manages their ever-growing supply chain with an ExtendSim model showing stores, distribution centers, and assembly line constraints to eradicate delays of their consumer and professional paint application tools.
An oil and gas infrastructure simulation was created to test downstream storage options and strategies for tank management and ship prioritization to maximize production flow and minimize ship waiting time. The model included upstream feed sites and storage for transferring product along a 650 kilometer pipeline to a downstream storage site with multiple storage tanks, plus a shared wharf. The 16 year time horizon simulation also includes a detailed shipping representation with daylight navigation restrictions and background traffic competing for the berth.
Airport security agencies use ExtendSim to evaluate the effects on passenger flow of new airport security checkpoint equipment and procedures.
A detailed coal supply chain simulation was built by Wave International to test candidate materials handling facilities and stockpile management strategies. The simulation was fed by the mine plan, and each parcel of coal was tracked through the supply chain until blending in the MHF upon stacking, then managed reclaim blending upon train loading to dispatch trains as close to grade as possible.
IBM Global Services Australia built a print distribution model in ExtendSim to determine delivery times, resource requirements, duty rosters, and capacity to meet Service Level Agreements during Summer Olympic games.
A major oil company oil company used ExtendSim to validate the process design for a $5.7 billion capital project.
---
Case Studies

---
Videos


OSILI - Demonstrating the contractual performance of the FDM performance of the LGV SEA
The OSILI model developed in ExtendSim, studies the design and operational issues of the TGV between Tours and Bordeaux, to determine whether the high-speed trains meet reliability, availability, and regularity criteria.
OSILI represents the whole of the LGV SEA line. It allows the simulation of incidents on the line to better understand an incident's impact and calculate the ensuing delays. Simulation provides precise results, making it possible to replay incidents and better evaluate arbitration rules.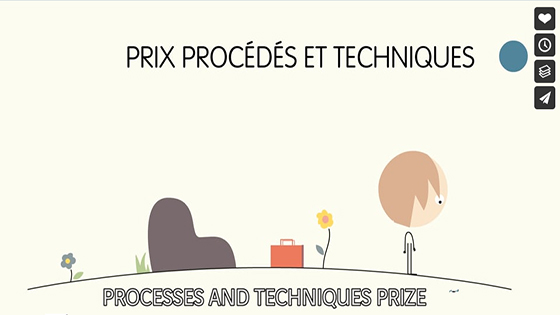 Building a Discrete Event Model of an Airport Security Checkpoint
Learn to build a discrete event model in just 4 minutes! Use ExtendSim to simulate an airport security checkpoint. See how any change made to the security process can effect passengers going through the checkpoint.