ExtendSim simulation tools help keep students worldwide engaged through inventive uses of technology that make learning not feel like learning while preparing students with real-world skills critical for success.
Find ExtendSim taught in universities
in the largest countries in the world (noted in red).
---
ExtendSim Programs for Schools & Universities
Flexible licensing options designed to fit your learning environment include licenses for students, educators, researchers, and for entire labs and classrooms.
---
Eligibility for Academic Discounts
If you are a member of an accredited institution purchasing ExtendSim for instructional or research purposes in an educational environment, you're eligible for these plans. ExtendSim products purchased under any of these plans may not be used for commercial purposes, such as consulting or research that is subsidized by a private or government enterprise. Projects are typically considered non-commercial if the simulation results are made publicly available. If some type of financial benefit results from simulation, fairly, you should pay market value. Educational software may not be used for commercial, professional, commercial training, or other for-profit purposes. Such uses are in violation of the ExtendSim License Agreement.
Imagine That Inc. reserves the right to determine whether license use qualifies for the academic discount.
Prices are subject to change without notice and may vary outside the US, Canada, and Mexico. (See our list of Global Resellers.) Export restrictions apply. Please see our terms of payment.
* To purchase from the ExtendSim Store and utilize the academic discount, please contact your instructor or Imagine That Inc. for the appropriate discount code.
Adopter Program

Give students a competitive edge by teaching simulation techniques and principles with the same products students will use once they graduate. Becoming an ExtendSim Adopter offers educators at accredited institutions the opportunity to teach simulation utilizing the full capabilities of ExtendSim at no charge.

See which universities and other educational institutions have already adopted ExtendSim.

Apply for your department or school to become an ExtendSim Adopter.
ExtendSim Research Grant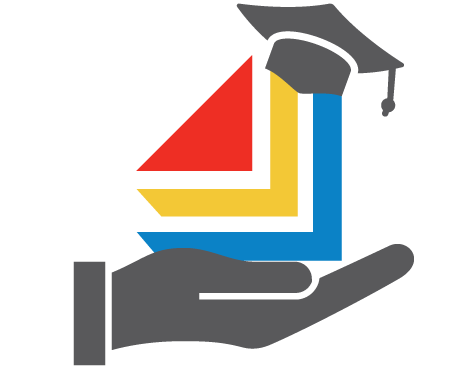 Imagine That Inc. supports students who are obtaining an advanced degree (Masters Thesis, PhD, or PostDoc) by subsidizing the cost of a full Model Developer Edition of ExtendSim for use by the student during the term of their research project.

Learn more about current research using ExtendSim.

Published research from ExtendSim Research Grant awards.

Apply for an ExtendSim Research Grant.
Limited ExtendSim Products
Textbooks